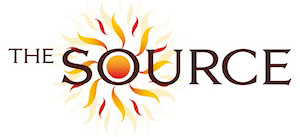 Transform your health, Transform your life
Juice & Tonic Bar

Enjoy vital healthy fresh pressed juices and raw foods supplied by local organic growers.
Cold pressed fresh juices (slow juicer).
• Fruit Juices - Apple, Coconut, Cranberry, Grape, Orange, Pomelo, Tomato, Watermelon, Pomengranate,
Pineapple, Raw Sugarcane
• Smoothies - Papaya or mango with coconut water, coconut flesh, herbal oil, raw maple syrup + herbs.
Papaya, avocado, coco water, raw maple syrup with herbs, live coconut probiotic yogurt.
• Berry Cream Sundae – blueberries, raspberries, coconut cream, coconut water.
• Green Juices - green leaves, celery, cucumber, mint, parsley, green leaves
• Vegetable Juices - carrot, beet, celery, cucumber
Tonic drinks and elixirs
Add in these daily 'special' drinks to target individual organs and body systems and try our delicious and effective
fat-burning detox drinks to enhance your program even more
Chocloate Dream - Almond milk, coconut milk, dates, banana, raw cacao powder, vanilla tincture
Pina Colada - Pineapple, coconut cream, herbal formula
Electrolyte Lemonade
Fresh Tomato juice, raw molasses, herbal formula
Blended soaked prunes, fresh coconut water, herbal formula
Lemon or Lime Juice, raw maple syrup, cayenne, herbal formula
Real Ginger Ale - crushed ice, soda water, dash of real vanilla and raw maple syrup,
fresh sliced ginger, crushed to release the juice.
Fresh aloe vera leaf, ginger, & cayenne tincture
Fresh pressed pineapple juice, fresh aloe vera leaf, herbal formula

Extras: Ginger, Tumeric
Programs: WEIGHT LOSS • ULTIMATE DETOX
The Source Herbal Detox Retreat, 179 Moo 4, Lamai Beach, Maret, Ko Samui, Surat Thani 84310, Thailand Ph: 089-0679-856 +66-89-0679-856
© 2013 - 2019 The Source Samui