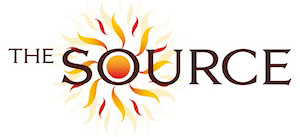 Transform your health, Transform your life
Tropical beachfront accommodation
Situated in Lamai, the south east corner of the island, The Source provides luxury beach villa or deluxe room with sea view and balcony accommodation right on the beach for those who want to come and stay and do the program.
The accommodation is located on the same beach road and just 3 minutes from The Source Herbal Detox Centre (or a 10 minute walk along the beach).
The health spa right beside the accommodation provides yoga, Thai massage, reflexology, Chi Gong, herbal steam room, sauna, raw food restaurant and juice Bar and Chinese Tea Ceremony and can be used on a pay as you go basis.
Available at The Source Herbal Detox Centre are specialist therapies – acupressure, Chinese cupping and Reiki with Master Jet Lee (subject to availability).
Accommodation rates (all with private bathroom, air con and WiFi)
Choose your accommodation type for any number of nights:
• Beach Villa #1-3 (one large double bed) - thb 3,000 per night - 360 Virtual tour
• Beach Villa #4-5 (one large double bed) - thb 2,500 per night
• Deluxe sea view room with balcony (one double bed or two single beds) - thb 1,500 per night
Beach villa #4-5 are just a little further back from the sand than #1-3, so not much difference at all. All villas are the same inside.
A child bed is available (thb 400 per night extra). All prices include all taxes.
The above prices are for the accommodation only and do not include the herbal detox program or foods, fruits, juices and therapies.
Book online or enquire now
Or email us your enquiry info@TheSourceSamui.com
Or chat with us on Live chat!
Price example (accommodation + the herbal detox program)
Deluxe sea view room with balcony @ thb 1,500 per night for 7 nights = thb 10,500
Detox Program for 7 days = thb 9,000
Total = thb 19,500 (includes all taxes) Currency converter
Programs: DETOX • WEIGHT LOSS • ULTIMATE DETOX
Detox spa resort, Koh Samui, Thailand
The Source Herbal Detox, 179/12 Moo 4, Lamai, Koh Samui, Surat Thani 84310, Thailand Ph: 089-0679-856 +66-89-0679-856
© 2013 - 2017 The Source Samui