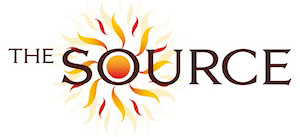 Transform your health, Transform your life
DETOX FAQ

Q. Will I be hungry if I only take the herbal formulas and drink juices or eat whole fruits all day?
no, because the herbs and the juices or fruits provide your body with so much natural nutrition and daily energy that many people are very surprised that they do not feel hungry at all like they thought they would.

Q. Will I have good energy levels each day ?
yes, because the herbal formulas and the natural foods diet (juices, whole fruits etc.) are providing better nutrition for your body than a person's normal diet. Many people are very surprised by how much energy they have during the program and are able to work out daily in gyms etc. too.

Q. Do I have to do colonics ?
no, you don't need to do colonics on our program as we use a superior herbal intestinal formula called 'Flow' that does a much better and healthier job to cleanse and rebuild the intestines and colon, and it is much less invasive too.

Q. How much weight will I lose ?
the average person loses 2-4kgs (4-9 lbs) in 7 days. Over 14 days it can be anywhere from 4kg-8kg. The weight loss can
continue even after the program has finished with some customers reporting back that they lose an additional 4+kgs
over several weeks after finishing the program. This is due to the effect that the herbs have on the 'inner terrain' of
the body. Using proper herbal formulas can have long lasting effects including greatly reducing the desire for eating junk foods which many customers report.

Q. Will I be sick or experience nausea or any other harsh detox reactions with the program?
no. The herbal formulas are very potent yet very stable and do not cause any harsh reactions. They are gentle yet
effective. Herbal formulas that are too aggressive or unbalanced would never be a good idea and no toxic herbs are ever used in any of our formulas either as this would never make sense. If the formulas detox you too quickly you can just reduce the dosage down to a more comfortable level but this is extremely rare.

Q. Where do the formulas come from ?
we grow the herbs and make the formulas for the last twenty years in Europe. They are the original formulations of The Western Herbal System (herbal medicine), long established as safe and effective. We also source a few rare herbs from around the world to complete some of the formulas. They are handmade and are of greatly superior quality to anything made commercially.

Q. Are there any unnatural, synthetic or chemical substances in any of the formulas ?

100% no. Each and every formula only contains 100% natural organic herbs, nothing else added. Because we produce the formulas ourselves we can control what is in them completely. We are very proud of this standard of purity and quality which is very rare nowadays. Our herbal formulas cleanse and detoxify the whole body and also repair and restore the organ systems too. They fulfil both functions which is unique.
Start your journey to better health and vitality today...
Master Herbal Beach Program
Master Herbal Detox & Weight Loss Program on Koh Samui's best beach. An 'all-inclusive' program.

'Detox To Go' – buy the Weight Loss or Ultimate Detox Program and do it anywhere at anytime,
in your own accommodation, or take it back home with you.
Buy the 'Detox To Go' program at The Source Herbal Detox Centre in Lamai or email
info@sourcesamui.com or call 089 0679 856 (+66 890679 856). We ship worldwide also Buy now for delivery
The Source Herbal Detox Centre (map) is in central Lamai (south east of the island).
See Our Herbal Formulas for an explanation of each formula and it's ingredients.
See Body Systems Treated for the benefit to each body organ system

The Source Herbal Detox Retreat, 179 Moo 4, Lamai Beach, Maret, Ko Samui, Surat Thani 84310, Thailand Ph: 0890679856 +66890679856
© 2013 - 2019 The Source Samui