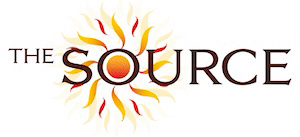 Transform your health, Transform your life

WINNER 2022 - Travellers' Choice Award
Best Of The Best Award

The Source Herbal Detox Retreat, Koh Samui, Thailand
Best Detox Program - Finalist
World Spa Awards 2021

2021 Award COE Award 2020/2019/2018 World's Best Detox Program 2021
Finalist

Natural Product Line of the Year Winner
Nominee 2019 Best Detox in Thailand
Luxury Living Magazine
DETOX TO GO - we mail the program to you - info@sourcesamui.com

Bangkok Airways recommends The Source Herbal Detox & Weight Loss Program
in-flight magazine Feb 2018 (see p.72)

Samui's Best Detox - Lifestyle Magazine 2016
"Our Favourite Detox Centre" - TATLER magazine Summer 2015
'SAMUI'S BEST DETOX' - 'Weight Loss Win!' - LUXURY LIVING - July 2015

The Source is an official supplier to KLM airlines
About Us
The Source Herbal Detox Retreat, Koh Samui was opened in November 2012 to give the opportunity to those who desire
good health to take advantage of advanced herbal formulas and established health programs for the betterment of their health. The overall program plan was three years in the making with the herbal formulas having been created and perfected over the last twenty years.
Nature provides remedies in the form of herbal plants (herbal medicines) and the combination of their uses is long established
by those who were knowledgeable in this area, being tried and tested over many many years.
Our body recognises this plant information and uses it to repair, restore and rebuild as it needs.
The plant mineral compounds are transformed into natural healing substances by the body and the bloodstream then uses
these to do the work of cleansing, repairing and rebuilding the body and it's organ systems to restore good health and vitality.
Health is simple, and working with nature is safe. You can trust nature and it's intelligence.
Old conditions can be undone and a new foundation established upon which to continue to build better and better levels of good health and vitality,
leaving dis-ease behind.
We can go to the source when we need to revitalise and rejuvenate.
Come and enjoy the power and the magic of the Master Herbal Formulas.
Founder
Mr Ivor Fitzpatrick
Herbalist
The College of Herbal Medicine, USA - Graduate
Massachusetts, USA - Foundations of Anatomy (2014) - Graduate
Harvard Medical
School
Lifestyle Medicine Treatments of Chronic Disease (2019) - Graduate
Nebraska, USA
BHMA (The British Herbal Medicine Association) - member
European Scientific Cooperative on Phytotherapy - member
Enquiries: info@thesourcesamui.com
Need help? Chat with us now
The Source Herbal Detox Retreat, 179 Moo 4, Lamai Beach, Maret, Ko Samui, Surat Thani 84310, Thailand Ph: 089-0679-856 +66-89-0679-856
© 2013 - 2022 The Source Samui