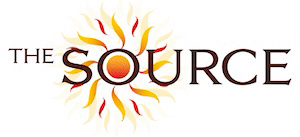 Transform your health, Transform your life
THE MASTER HERBAL FORMULAS
Original formulas of The Western Herbal System
~ Perfected by our Master Herbalist for over 20 years ~
~ Organic and Wildcrafted ~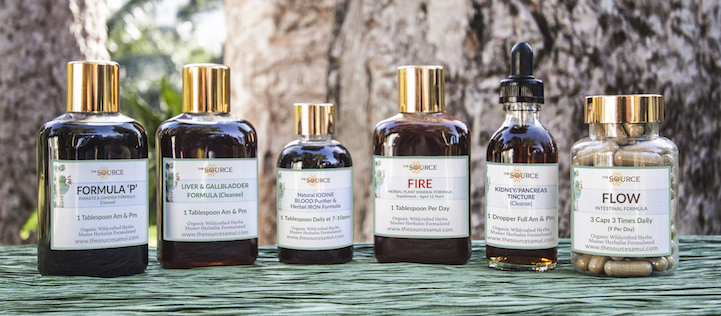 Click on image for larger view
See the herbal formulas in 3D
We grow our own herbs organically, pick wild herbs in the forest (wildcrafted) and source rare herbs from around the world to make our original formulas.
Ingredients & Descriptions
Flow Formula (intestine & colon formula) - capsules
cayenne, plant minerals, ginger, oregano oil, flaxseed, lobelia, dandelion, red raspberry, juniper, turkey rhubarb,
fennel, goldenseal, oleo, cascara sagrada, pumpkin.
Flow is a much superior option to colonics as it both restores proper daily function of the elimination system and also repairs and rebuilds the whole intestinal tract from the stomach down to and including the colon all naturally. It is much less invasive than colonics too. It is an amazing formula and customers with colon and intestinal problems have had transformational results using it for even just a very short time.
It is a very sophisticated corrective herbal formula for the intestinal tract that contains over 11 specific intestinal herbs
that repair and restore better elimination function naturally and it works right away. To ensure proper function of the
intestinal elimination system is the important first step to address before starting a detox/cleanse program.
You do not need to do colonics when using this formula and it is much superior to colonics as you do not wash out/lose all the pro- bacteria, instead Flow works to restore the probiotic balance naturally. The formula is not a laxative which you would never want to use to restore colon health.
It ensures regular daily bowel movements and so the colonic or colema is not needed because of this.
It is better and healthier in this regard. One of the most important and beneficial factors of this formula is how it
stimulates peristaltic action within the lower bowel and the whole body. The hard material is broken loose and
eliminated (these are hard incrustations of fecal matter that have been "stored" in the bowel for many years).
This improves the peristaltic muscles to function better on their own. Most people have much old waste matter stored in
the intestinal system/colon, which is toxifying the system, and keeping the food nutrients from being assimilated fully.
Because of this most people eat many times more food than their actual body requirements. In the process they over
burden their organs/systems in trying to get sufficient nutrition. After the intestinal system and colon is cleaned, food
is more readily assimilated, and a person can sustain himself on less food consumption gaining more power, vitality
and life. Over ninety percent of all diseases stem from the unclean intestinal tract, constipation and lack of co-ordination
in the nerve and muscle functions of the colon and bowel system.
Formula P (Candida & Parasite Formula) - syrup
cayenne, black walnut, wormwood, golden seal, clove, solomons seal, oleo, black walnut, wormseed, pomegranate,
horsetail, pumpkin seed, yellow dock, male fern, wild oregano oil, teasil marker, tansy, bergamot, boneset, knotweed,
juniper berry, thyme, coriander, fennel, apple cider vinegar, garlic
Containing 33 adult strength herbs to achieve the balancing of the good & bad bacteria (Candida) and the elimination of parasites in the body. We need a 'balance' of good & bad bacteria and this formula works to achieve this. The adult Parasite herbs are a large assortment of historically used anti-parasite herbs from around the world that empower the blood stream to eliminate the bad bacteria and parasites and keep them under control at all times. The use of herbs is a method to supply the blood stream/immune system with essential plant minerals and natural chemicals that the liver/blood uses to create the immunity required to kill the parasites 24/7 as they are destructive and of no health value. Some parasites can be so microscopic that they are hard to find with high powered microscopes.
They have but one goal in life, to reproduce. Many parasites (tapeworms etc.) live in the liver and the liver flush optional
part of the program is of great value to remove and eliminate them, taking a big step in restoring and improving liver function and all the associated benefits and functions that a healthy liver & gallbladder perform daily.
Kidney Cleanse & Pancreas Cleanse Fomrula - tincture
ginger, marshmallow, chanca piedra, cedar berry, juniper berry, golden rod, parsley leaf, gravel root, uva ursi,
black cherry bark, oleo, cilantro, wild oregano, hydrangea
An original formula of herbs known to have historical use in dissolving and removing inorganic minerals from the kidneys, tissues, and removing heavy metals also. One of the best and most powerful herbal tincture formulas ever made.
Cleaner kidneys mean more energy and circulation.
Liver & Gallbladder Cleanse Formula - syrup
ginger, catnip, oleo, iodine, wild oregano oil, peppermint, fennel, barberry, milk thistle
This formula can greatly increase the vitality of the body. To speed up the blood purifying process, it is good to have a clean liver and gallbladder area. When the liver does not function properly, the bile does not excrete freely into the
intestinal tract, and so it passes off into the blood stream and throughout the rest of the system, causing a toxic
condition called cholemia, causing indigestion, sluggishness, fatigue and constipation.
Natural Iodine & Potassium - benefits and protects the thyroid hormone system
Blood Purifier Formula - cleanses the blood
Natural Herbal Iron Balance Formula - provides the correct iron for the body
A 3-in-1 formula - syrup
Natural herbal iodine, wild oregano oil, peppermint, lobelia, cloves, oat straw, oleo, potassium. Cascara sagrada,
licorice root, chaparral, burdock, iodine, oleo, red clover blossoms, sarsaparilla, prickly ash bark, buckthorn bark,
peach bark, oregon grape root, goldenseal. Yellow dock, iodine, oleo, wild oregano oil
Virus Eliminator (Olive Leaf) anti-virus - added in to every formula
Olive Leaf is the king of herbs for any virus
Bacteria & Fungal Eliminator (100% pure wild Oregano oil) anti-fungus/bad bacteria/yeast - added in to every formula
Essential oil of the Origanum Vulgare plant. The strongest oregano.
All purpose herb considered one of the best essential all purpose oils on earth.
Heavy Metals Detox Formula - removes heavy metals out of the body slowly and safely.
Yarrow herb - Tea
Natural Hormone Herbs Formula (Men's/Women's) - capsules
blessed thistle, licorice, oleo, sarsaparilla, black cohosh, squaw vine, false unicorn, ginseng
One of the most powerful formulas that has been used historically for hormone balance. This formula is a great for
both men and women, and is safe and time tested. Rich with phyto-sterols, which are all natural plant hormones,
the body then uses these phyto-sterols and changes them into human hormones via the liver upon the body's need,
so safe and natural. This formula is also popular amongst those experiencing hormone imbalance of any kind.
Immune Power Formula - tincture
chaga, natural Iodine, wild oregano, morel mushrooms, maitake, oleo, shiitake, reishi and agaricus (Blazei Murill)
A 6 medicinal mushroom formula that boosts the immune system. Anti-cancer mushrooms in this formula too.
Weight Balance Formula - capsules
natural hormone herbs, plant oils, plant calcium, herbal iron, organo, kidney formula, plant minerals, peppermint,
chia seeds, clove, oleo, more...
A concentrated formula using weight loss herbs in herbal history that help the body to acheive it's correct natural weight.
Lung Cleanse & Restore Formula - tincture
Cleanses and repairs the lungs using the two major lung herbs used in herbal history
lobelia inflata herb, mullein, oleo.
Herbal Shop - buy individual formulas in our herbal shop (subject to stock availability).
Enquiries: info@thesourcesamui.com
Order the herbs from Ireland and they are mailed to you.
The Source Herbal Detox Retreat, 179 Moo 4, Lamai Beach, Maret, Ko Samui, Surat Thani 84310, Thailand Ph: 089-0679-856 +66-89-0679-856
© 2013 - 2023 The Source Samui