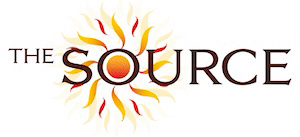 Transform your health, Transform your life
THE LIVER FLUSH CLEANSE 2023 Ko Samui, Thailand
A simple technique made famous by the late Dr Hulda Clark in the US that cleanses and detoxifies the liver & gallbladder.
This protocol is a well known procedure which has been used safely by medicine for decades.
It involves drinking some Epsom salts on the liver flush day and then a half glass of olive oil mixed with fruit juice at night. This large amount of oil when it goes into the stomach makes the liver purge or squeeze itself and send all the
bile from the liver to the stomach, passing through the gallbladder, to help break down all that oil. This process cleanses
the liver and gallbladder and can move gallstones out of the gallbladder too which would pass out via the intestines for normal elimination without any discomfort. There is usually some weight loss achieved with the liver flush also.
Proper preparation is required and the instructions should be followed carefully. A color chart schedule is provided with clear instructions to follow along with guidance during the included consultation.
Everything is included to do the liver flush:
• Epsom salts (magnesium sulphate - medical grade)
• Organic olive oil
• Fresh grapefruit or pomelo juice
• Mixing jars and glasses
• Full instruction documents
• Consultation
Our unique LIVER FLUSH ensures successful results.
It fully cleanses and detoxifies the liver and gallbladder of toxic waste, parasites and bad cholesterol.
This further enhances the health benefit to your body even more.
The liver flush is repeated 3 times over 7 days.
Between each flush there is a gap of 2 days (this gap can be extended anywhere from 3-10 days if desired).
Doing the liver flush 3 times in a row ensures successful cleansing and detoxifying of the liver & gallbladder
organs. Doing just one flush normally does not empty the liver and gallbladder fully at all.
Benefits of the Liver Flush:
• Cleans out the liver and gallbladder of toxic waste, parasites, bad cholesterol and sometimes gallstones
• Restores the liver and gallbladder to better function
• Prevents future problems with liver and gallbladder or gallstone issues
• Improves skin condition and eyesight
• Reduces weight
• Simple and easy to do
The Liver flush requires a preparation prior to the first flush for successful results:
3-5 days of taking Flow (intestinal formula) and Formula P (parasite & candida formula) beforehand and 2 days of whole fruits or fruit juices too. You cannot fully cleanse the liver without eliminating the parasites in it first.
The great advantage of this program is that it is a one-time program and as you are doing 3 flushes over a short period of time it fully cleanses the liver & gallbladder. You don't have to keep doing multiple flushes over many months. It only needs to be done once! It can be done 2-3 times a year if desired.
This program can be done anywhere at any time.
Liver Flush Testimonials

"The liver flush program is very powerful. It brought out so many stones that I could fill a glass with them!" - Michael (Yoga Master), Germany
"I did the 28 days program and I felt absolutely amazing. Specially after the liver flush, I felt my mind got very clear and I felt so good from inside. I wish I could be in this detox forever! It was really easy to do it, I could work and do normal life at the same time while I was detoxing. I would really recommend to anyone who wants to do a natural detox" - Alicia, Spain
"Doing the liver flush in the first week expelled all of our stones. We both lost 8 kgs and we know that we have removed harmful toxins and parasites. I had a mole on my forehead and I was observing it shrinking in size during the cleanse and it has now totally disappeared!!" - James (44) & Caz (38), Australia

The Source Herbal Detox Retreat, 179 Moo 4, Lamai Beach, Maret, Ko Samui, Surat Thani 84310, Thailand Ph: 089-0679-856 +66-89-0679-856
© 2013 - 2023 The Source Samui