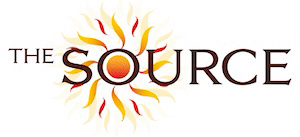 Transform your health, Transform your life
Detox weight loss retreat reviews Koh Samui Thailand 2023


Tripadvisor Koh Samui Thailand detox retreat reviews 2023
Website Reviews
Excellent
During my last stay in Samui I was looking for detox options and learned about Source. The possibility to do detox at home was very convenient for me, so I placed the order online. Surprisingly the whole way of the order from Samui to Moscow took less than a week, and I was ready to start New Year with detox from Source.
My chosen program was 14 days weight loss and it worked really great. It was easy to understand, as all explanations were available and every single package marked with instructions. I did the first week with the orange juice diet and easily lost 4 kgs. There was no feeling of discomfort or big hunger, maybe days 3-4 were the most remarkable due to some weakness. For the second week I took vegetarian diet and lost another 3,5 kgs.
Another great point was, that the syrups intended for 2 weeks were filled in the way that I had them sufficient for another week, what a bonus!
All in all I lost 9 kgs within 3 weeks and the process continues, my sleep is well, I have no sweet tooth attacks so far, skin is healthy and hair is shine.
Thank you, Ivor!
Angela, Moscow - Jan 2018
Wonderful Herbs
For several years I have had the privilege of being acquainted with Ivor and the wonderful herbs available at The Source. First, about the herbs - there are many different tinctures and formulas available to address just about every possible health concern. They are the purest and most effective remedies that I have ever run across. They work powerfully yet gently. In particular I would recommend the Flow intestinal formula, which is by far the best intestinal cleansing formula I have ever used. The owner, Ivor, treats his clients as friends, and runs The Source not merely as a business, but really like a service to all who approach him in need of a healthier lifestyle. He is one of the most knowledgeable, but also one of the most self-giving men I have ever met. I heartily recommend The Source to anyone who is striving for better health.
Saral O. - NY, USA - May 2017
The healing power of herbs for perfect detox
After reading such positive reviews on Tripadvisor, I was intrigued to learn more about the healing power of herbs in detoxifying organs and supporting the body's natural processes. I had a very interesting and enriching convertation with Ivor before making my choice and finally was very enthusiastic to chose the "ultimate detox" programme for a 28 days supply (you can chose programme and length). Ivor is very knowledgeable and it's been a real pleasure learning from him. During my holiday in Samui I did not stay at the Source and I only accompanied my detox programme with 3 days orange juice fast, followed by a couple of weeks on fruit only and then resumed normal eating habits (which are pretty lean anyway). All I can say is that during my stay I worked out an average of 3hours per day, every day on ballet classes, acrobatics and fitness. I never had a headache and felt plenty of natural energy with me. I slept perfectly well and felt just fine, without energy swings. In my case, it's been as if the natural power of the herbs together with fruits gave me just all my body needed for my fitness regime and lifestyle. Also back home I felt fine and now that my herbs are finished I start missing them :)
It was a very pleasant journey through wellness and felt my body happy for such treat. Also my skin condition improved.
The Source offers products and programmes targeting the health of different organs and they work very well together in a holistic way. They are the fruit of herbalists' work with a science behind. If you can do good to yourself, consider Nature as your first choice! The Source offers you its healing power in a few products, which also taste nice. Be good to yourself! You deserve it :) ***Thanks Ivor***
Samantha - Rome, Italy - April 2017
Detox
I live and work on Koh Samui where The Source is based and, despite being surrounded by wellness retreats, gyms, open spaces and mountains, beaches, pools and yoga venues, I only really manage to go out on my bicycle in terms of fitness, albeit for reasonable distances at a time. I also work hard and consistently felt pretty low on energy, flat and a little heavier than my ideal. So it was with this background that I popped into the office of Ivor (the amiable owner and practitioner of this business) knowing that I needed to do something with my 'system' but not sure quite what. I spent a fascinating half an hour with him consulting on the various programmes (I was interested in detox) that he had. We settled on the 7-day detox plan and he very patiently explained to me what it entailed, what to expect in terms of my body and described the various supplements, potions and pure water he supplies you with. I had planned on having a two week programme but at the end of this period I upped it to a month because I was really feeling the benefits. Apart from the weight loss (7kg in all which was a bonus) I was astounded by the quality of the sleep I was getting, how refreshed and ready-for-the-day I felt each morning (this got better), my energy levels, blemish free and clean skin and crystal clear eyes. I really did feel that the toxins had been flushed from my system. I was delighted with the results and I honestly felt better than I had for many years, even in my 20's. I'm, ahem, somewhat older that that now :) I would recommend using a detox programme provided through The Source whether you are on a holiday, a wellness or yoga retreat or an islander who just needs/feels like a detox.
David - Koh Samui, Thailand - April 2017
BEST DETOX IN KOH SAMUI
I came across The Source online while looking for a detox program in Thailand. I contacted a few places who replied with general information in a brief manner. Upon contacting The Source by email I was immediately impressed by their prompt, personal attention and depth of knowledge in the field of medicinal herbs and detoxification. They were very patient with my many questions, so it didn't take long to convince me to take their Ultimate Detox program and travel to Samui for two weeks. The accommodation was spotless, picturesque (awesome pool) and outstanding value.
Before I started, I had a personal consultation with Ivor at the Source store where he provided me with and explained all the herb formulas and what lay ahead of me in terms of doing a cleanse. Surprisingly, the herbs all had a very pleasant taste and seemed a lot more potent than any herb supplements I had taken in the past. I chose to do the orange juice cleanse while taking the program which was one glass of orange every 1-2 hours each day. Surprisingly, I did not feel hungry throughout the 10 day cleanse. The results were spectacular, I lost over 5 kilos effortlessly, and felt light, energetic with a heightened sense of mental clarity wondering how 10 days had gone so fast. Overall this was a 5 star experience for a lot less than what many of the resorts charge on Ko Samui. I was most impressed by the personal attention paid to me by Ivor and his staff, and would highly recommend this program to anybody thinking of doing a detox cleanse - Conor (USA), Oct 2016
"Samui's ultimate detox!" - I felt light, renewed and had boundless energy. I felt like being thirty again. The herbal formulas give my body everything it needs to reset itself to great health. The Source Samui is a true gift in my life and I hope it will be for you too! - 2016, Ellen Hol - Certified Therapist Mind-Body Healing (see full review below)
"Highly reccomend!!" - I started the 21 day weight loss programme in January of 2016! It was wonderful!! Along with my pills and potions from the programme, I did a detox of consuming just orange juice for the first three days and then moved on to my normal vegan diet - all whole foods. At the end of the 21days I lost 5 kilos, gained so much energy and my skin looked amazing. I continue to lose weight these days through nutrition and exercise and I truly feel like the 21 day programme reset my body. In the past I struggled to lose weight as consistently as I'm losing now and I accredit that 100% to the Source detox programme :) highly recommended! :) - Preah, Jan 2016
"Amazing Detox" - My girlfriend and i did the 14 day orange juice fast with 3 liver flushes and tinctures/herbs etc...as i feel the detox is amazing i also feel a big dynamic is the self and the readiness to detox body mind and spirit....for me i lacked in the mind part! it was a long time spent-24/7-with my partner and instead of clearing the cobwebs of my conditions i was to stay fixed and i had some big relationship problems which i feel didn't please the process...so be prepared on all levels ;) otherwise it was brilliant!!!! everything changed in our bodies and on our bodies, skin went from getting lots of acne-maybe cleansing-to clear, smooth and clean...whites of the eyes were white as ever!!! teeth too...so much more energy in a different way, not so physical, but spiritual if that makes sense...hair became thicker, richer and stronger, finger nails stronger....the liver flushes were powerful with things coming out that we never thought was in!!!! considering i've done 4 intense detox's already in the past, 3 of them 7 day colonic cleanses, i was super surprised!!!
Ivor is a brilliant guy, so much care and unconditional love which was very helpful for us and was always happy to give us time and answer our many questions and super intelligence in the health and well being sector which allows one to feel supported and in the right place :)
One thing that is really different from other detoxes i've experienced is the ease of not eating for 14 days!!!! - Dean (Australia), Nov 2016
"Samui's ultimate detox!" (Full review)
Being almost fifty years old and living a busy lifestyle, I realized I didn't have the same energy levels anymore as twenty years ago, and so I wanted to do something about that. I therefore started doing the Ultimate Detox Program from The Source for two weeks, combined with the orange juice fast. The first 5 – 7 days my energy levels were low and so I slept a lot. However, in the second week, my energy levels rose to a new high. I felt light, renewed and had boundless energy. I felt like being thirty again. I was truly amazed that my energy was so much higher than in the years before I did the Ultimate Detox Program. I had done herbal detox and fasting programs before, but they hadn't given me the same results I got from herbal program from The Source. For me, the Ultimate Detox Program from the Source has become my (bi)yearly health maintenance and disease prevention habit. Every time I did the Program, my health improved tremendously. It helps me to keep my health and energy optimal and look years younger than I am. The herbal formulas give my body everything it needs to reset itself to great health. Having worked as a mental health professional for 16 years, I always keep myself up to date of the latest scientific research findings in physical and mental health.
I have been a long-term and extremely satisfied customer of The Source. First and foremost, because of their superior quality herbal formulas. Secondly because Ivor is always very helpful and attentive. No matter what time I call or email him, he is always there to answer my urgent questions. He happily shares his knowledge and time with you to make sure you are on the right track and have a successful detox fast. Besides, he generously shares his knowledge about nutrition so that you can optimize your diet long-term. The third reason I love The Source Samui is because they always send the herbal formulas to my home, all formulas always perfectly sealed and packed so that they arrive at my home in perfect condition.
Another incredible advantage of doing a detox-fast is that it gives you an opportunity to effortlessly get rid of any food craving you may have. For me, after every detox I don't have cravings for sweet things, coffee or any other unhealthy or processed things anymore. On the contrary, after my detox I only crave natural and healthy foods which continues with every detox.
And I couldn't believe after my last detox that my eyesight improved, but it really did!
People often ask me what my secret is to being happy and fit and looking much younger than I am. The answer is very simple and contains all that I described above:
Nature is our medicine. Nature keeps us healthy. And that is exactly what The Source Samui provides us with.
The Source Samui makes all of this a no-brainer. They do all the work for you. They are passionate about your good health. What an incredible gift that is! The only thing you need to do is to take the herbal formulas, with or without a fast, that's all! A regular detox program once or twice a year will give you incredible health and weight loss results and will make a significant difference to your energy levels, your happiness and well-being, your longevity and your looks. And before you know your friends will ask you what your secret is to your good health and positive energy.
The Source Samui is a true gift in my life and I hope it will be for you too! - 2016 Ellen Hol - Certified Therapist Mind-Body Healing
"Both of us are really happy with the program and the 5kg weight loss. It was kilos we both have been fighting to lose
for quite some time. It is obvious that Ivor really wants to help you achieve your goals, and that he has a true passion
for his herbs and juices" - Maria and Carolina, Denmark (Medical Doctor students) - June 2015

"I absolutely loved the cleanse. I felt light and purely cleansed, one particularly thing was that I felt more happy"- Madeleine L., Norway

"First off, I'm so glad I chose to do my first detox cleanse at The Source. I not only did a powerful cleanse with potent herbs, but now I have products to keep taking that will maintain my health. I'll never take another drug store multivitamin. My skin feels so much healthier, I've stopped using makeup for the first time in my adult life. There were so many other positives about the retreat, like you arranged for a yoga master and expert masseuse to meet me for one on one sessions. Really you provided everything I needed from picking me up at the ferry terminal, long chats about health, and taking me on a congratulatory dinner as I broke the OJ fast. I'm telling my friends and co-workers to try your herbs if they want better health. Thank you for providing these products!" - Maia, USA - Dec 2013

"I wandered in to The Source in search of a green juice and emerged 2 hours later filled with hope that after a long time, I finally might have a solution to my weight and stomach problems.I have suffered from food intolerances and IBS for 15 years but have always been able to manage them. April 2013 marked the change of all that-constant pain, unexplained weight gain, migraines and bad acne were but a few of my symptoms, despite no change to my diet. Several months, doctors and medications later and I was worse than before, so I booked myself into a detox retreat in Koh Samui in October as a last resort. 7 days of juice, daily runs and colonics brought me no improvement and worse still no weight loss. This was when I met Ivor at The Source.
Ivor had his own battle with weight and I felt that he understood my struggle and frustration. Over the 2 hours, he offered me advice and several samples of his herbal products. I was convinced to try his 14 Induction Programme which consisted of an orange juice fast and his herbal remedies. After the 14 days I was 8 kg lighter, pain and migraine free and was skin was dramatically improved. Colleagues commented on how much brighter I looked and how much energy I had. The change was amazing!
I followed this up with a maintenance programme suggested by Ivor and began to re-introduce foods I had previously been intolerant too. Imagine my surprise when I could actually tolerate some of these and still continued to lose weight. 2 weeks later I started exercising again and my weight loss continued.
I cannot recommend The Source programme highly enough and 2 months on I am still enjoying the benefits. If you are looking for a Detox Resort to stay at or a programme to follow at home, you will not find one better than this!" - Yvonne, Dubai UAE - December 2013

"The herbal formulas are unique and I could experience a change on my cellular level which is simply mind blowing. The liver flush program is as well very powerful. I brought out so many stones that I could fill a glass to 450 ml. with gall-liver and even pancreas stones!. After that experience my life took a different turn. Suddenly everything was in flow again" - Michael (Yoga Master), Germany

"....those 30 seconds when the whole world stood still and I observed you talking to me with such keen awareness was unforgettable. It reminded me of an ocean shore where the waves barely caress where the edge meets the sand - chaos turns quiet. That seemed like a culmination of the herbs, orange juice fast, deep breathing with union of mind body and soul during yoga. I couldn't imagine purifying my life without the herbs though. That moment of buddhahood which I experienced in your wellness center is what I strive for now" - Maia, USA - Dec 2013

"When I met you the first time you gave me some capsules (Flow) to try for bowel movement.
They were fantastic !" - Candice, South Africa

"The Source provides the best cleanse we have done so far. We could still work with good concentration levels. We remained very active throughout the cleanse. Doing the liver flush in the first week expelled all of our stones. We both lost 8 kgs and we know that we have removed harmful toxins and parasites. I had a mole on my forehead and I was observing it shrinking in size during the cleanse and it has now totally disappeared!! Thank you for bringing herbal magic power to The Source!" - James (44) & Caz (38), Australia

"It was fun to try the detox herbs, the FIRE really cleared by head" - Alexander Starkey, Samui Fitness Online

"ropes came out !!" (referring to the Liver Flush results) - Yolande, Australia

"I have just finished my 14 day herbal detox program. Awesome! I feel renewed, reborn, recharged with energy. My waist is definitely slimmer and every day I hear how great I look! It was an amazing experience. And it was easy and fun!" - Reena - Russia

"For months I had been feeling tired, sluggish and generally pretty unhealthy. Starting the 14 day Foundation Program with The Source appealed to me as it is completely natural, herbal cleanse and absolute reset of your system. Without the need for invasive procedures such as colonics I was able to relax in the comfort of my own environment at home. The first day was easy and found myself powering through with ease. After day 3 I found my energy levels had surprisingly increased and I started sleeping so much better. The days following on I found myself growing stronger and healthier" - Cherelle - UK

"I did the 28 days program and I felt absolutely amazing. Specially after the liver flush, I felt my mind got very clear and I felt so good from inside. I wish I could be in this detox forever! It was really easy to do it, I could work and do normal life at the same time while I was detoxing. I would really recommend to anyone who wants to do a natural detox" - Alicia, Spain

"I did lose weight in the areas where there was some extra, my skin looks better, I feel very energized.
All very easy" - Maris, Holland

"I loved the program. Now I'm feeling good, cleansed and happy!
Thankful I got to try and do this cleanse now. Air five!" - Martine, Bali

"I walked in with a brace on my wrist and I walked out without it"
(Herbal Spray for joints & bones) - Nino - Owner, New Body & Mind Detox Resort, Koh Samui

"I had a rash from a histamine reaction to seafood. I tried several topicants and anti histamines.
Nothing was working. The Source gave me a skin formula spray and within an hour the rash was drying up.
Two more treatments and the rash was completely gone" - Dr Andrew, Medical Doctor & Chiropractor, D.O. L.A.C.

"I have had a very bad skin condition & pain on the skin on my shoulders and upper back for a long time...
after just a few treatments with this spray from The Source the condition has improved enough to want
to always have access to this wonderful herbal spray product. Giving big thanks" - Mr Aya, health shop owner, Koh Samui
Programs: Master Herbal Detox Retreat Program
The Source Herbal Detox Retreat, 179 Moo 4, Lamai Beach, Maret, Ko Samui, Surat Thani 84310, Thailand Ph: 089-0679-856 +66-89-0679-856
© 2013 - 2023 The Source Samui