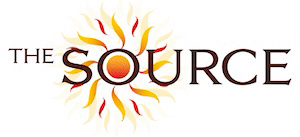 Transform your health, Transform your life
Natural Therapies
Available at The Source
DETOX TO GO - we mail the program to you - info@sourcesamui.com
COVID-19 - Prevention & Treatment Program - info@sourcesamui.com


Acupressure is an ancient healing art that uses the fingers to press key points on the
surface of the skin to stimulate the body's natural self-curative abilities.
When these points are pressed, they release muscular tension and promote the circulation of
blood and the body's life force (known as Qi or Chi) to aid healing.
Acupressure can help alleviate: pain, headaches/migraines, insomnia, depression, toothache,
dizziness, digestive disorders including constipation, stress and fatigue. This is a very effective
massage to have during your program as it will realign the bones/skeletal system of the body.
It is an excellent idea to do 3 sessions, each one a few days apart for maximum benefit.
Reiki activates the body's natural ability to heal itself. Reiki energy goes to the deeper levels of
a person's being, where many illnesses have their origin. It works wherever the recipient needs
it most, releasing blocked energies, cleansing the body of toxins and working to create a state
of balance.
The Reiki energy is perceived as heat or sensation that comes from the channel's hands.
It is gentleand stimulates the body's own innate wisdom to cure at the cause of the problem,
promoting a holistic balancing of body, mind and spirit. Reiki promotes deep relaxation and
releases blockages within the physical, mental, emotional bodies.
Chinese Cupping is a traditional time honoured therapy that is safe, comfortable and an effective treatment for
many health disorders. Chinese Cupping is a technique used in traditional Chinese Medicine (TCM) for certain
health conditions. Glass or bamboo cups are placed on the skin with suction, which influences the flow of Qi and
blood throughout the body and the meridians. It is used to treat colds, lung infections, and problems in the internal
organs. It is also used to treat muscle and joint pain and spasms, particularly in the back. Cupping therapy stimulates
the blood circulation and causes the blood to be drawn to the surface of the skin whereby red marks, swelling, and
circular bruising can appear. These marks will subside within a few days.
Natural Therapies Rates (sessions are 1- 1.5 hours)
Acupressure - thb 2,000
Chinese Cupping - thb 2,000
Reiki with Reiki Master - thb 2,000

Available on a drop-in basis (no booking required)
Ear Candling - cleans out the inner ear canal of wax deposits. Simple and easy to do.
Chi Machine - to relax and flex the whole skeletal system. Increases circulation and oxygenation of the body and cells.
Vibration Machine - exercise platform machine.
Contact us for drop-in Yoga class times.
The Source Herbal Detox Retreat, 179 Moo 4, Lamai Beach, Maret, Ko Samui, Surat Thani 84310, Thailand Ph: 089-0679-856 +66-89-0679-856
© 2013 - 2021 The Source Samui