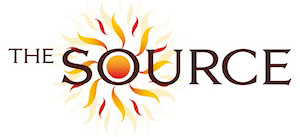 Transform your health, Transform your life
Weight Loss Retreat Thailand at The Source Herbal Detox

The Source Herbal Detox and Weight Loss Retreat Thailand is a luxury 4 star health and wellness sanctuary situated in Lamai, the south east quieter corner of Koh Samui island.
A private retreat providing a luxury facility with swimming pool and tropical fruit growing gardens where you can relax and rejuvenate enjoying all the natural fruits and fresh juices daily as well as the herbal formulas and therapies provided which are all included in the price.
With four private bedrooms, each with it's own private bathroom, housed in two seperate buildings, privacy is assured.
Our detox & weight loss retreat is located just 5 minutes from The Source Herbal Detox Centre in Lamai yet is located in an area with very little development around it and has good views of the mountains.
Private Detox & Weight Loss Retreat Thailand
Two retreat program choices: Master Herbal Retreat Program
or
Ultimate Herbal Retreat Program
Master Herbal Retreat Program
Includes -
• Private bedroom with private bathroom (all rooms have air con and Wifi)
• The Master Herbal Detox & Weight Loss, Cleanse & Restore Program
The Master Herbalist Formulas -
12 of our very best organic handcrafted formulas (taken daily, morning and night)
- Formula P (parasite & Candida formula) - syrup - Flow (Intestinal formula) - capsules
- Kidney & Pancreas Cleanse - tincture - Liver & Gallbladder Cleanse - syrup
- Women's or Men's Herbal Formula - capsules - Hormone Balance Herbal Formula - capsules
- Immune Power Tincture (6 mushroom formula) - Lung Cleanse & Restore Formula - tincture
- Heavy Metals Detox Formula (Yarrow Tea) - Weight Balance Formula (100 herbs) - concentrated paste
- Thyroid Restore (natural Iodine), Blood Purifier & Herbal Iron (a 3-in-1 formula) - syrup
- Fire (12 years aged, 100 herbs), a herbal plant mineral supplement - syrup
- Virus eliminator (olive leaf) - added to every formula
- Bacteria and fungal eliminator (wild oregano oil) - added to every formula
• The Liver Flush Program (3 liver flushes)
• All juices, fruits and our pure steam distilled herbal drinking water
• Massage treatments (with the local expert known as Mr Massage). Other types of massage are available too
• Exercise therapies: Chi machine, vibrational platform machine, inversion machine & large outdoor
trampoline (for the lymph system)
• Guided meditation technique
• Private herbal health consultations
• Health program information documents and nutrition guide
Master Herbal Retreat Program price (all-inclusive package with everything above included)
7 Day = thb 75,000 per person 14 Day = thb 140,000 per person
Prices includes all taxes. There is nothing else to pay. Currency converter
We accept Amex, Visa, Mastercard, bank transfer and cash (any currency). We do not charge 3.5% fee when using a credit card to pay.
Book online or make an enquiry. Or email us your enquiry info@thesourcesamui.com
Ultimate Herbal Retreat Program
Includes -
• Private bedroom with private bathroom (all rooms have air con and Wifi)
• The Master Herbal Detox & Weight Loss, Cleanse & Restore Program
The Master Herbalist Special Formulas -
17 of our rarest and aged organic handcrafted formulas (taken daily, morning and night)
- Formula P (parasite & Candida formula) - syrup - Flow (Intestinal formula) - capsules
- Kidney & Pancreas Cleanse - tincture - Adrenal Restore Formula - syrup
- Liver & Gallbladder Cleanse - syrup - Q10 Liver Super-formula - concentrated paste
- Women's or Men's Herbal Formula - capsules - Hormone Balance Herbal Formula - capsules
- Immune Power Tincture (6 mushroom formula) - Lung Cleanse & Restore Formula - tincture
- Heavy Metals Detox Formula (aged 5 years) - syrup - Weight Balance Formula (100 herbs) - concentrated paste
- Master Herbal Formula (aged 20 years, 200 herbs) - Anti-Cancer Formula (aged 5 yrs, blackberry tincture/herbs)
- Thyroid Restore (natural Iodine), Blood Purifier & Herbal Iron (a 3-in-1 formula) - syrup
- Fire (12 years aged, 100 herbs), a herbal plant mineral supplement - syrup
- Sleep & Nervous System Formula - syrup
- Virus eliminator (olive leaf) - added to every formula
- Bacteria and fungal eliminator (wild oregano oil) - added to every formula
• The Liver Flush Program (3 liver flushes)
• All juices, fruits and our pure steam distilled herbal drinking water
• Massage treatments (with the local expert known as Mr Massage). Other types of massage are available too
• Exercise therapies: Chi machine, vibrational platform machine, inversion machine & large outdoor
trampoline (for the lymph system)
• The Liver Rebuild Program - individually prepared herbal tonic drinks at selective times per day
• The Kidney Rebuild Program - individually prepared herbal tonic drinks at selective times per day
• The Intestinal Rebuild Program - individually prepared herbal tonic drinks at selective times per day
• The 'Stop Smoking' program
• 'Steam & Dream' Herbal Steam therapy (outside trip to the famous Tamarind Springs)
• Individual consultations with The Source herbalist - ailments or health concerns addressed and natural herbal
treatment options provided
• Worshops: - Natural Foods Medicine: learn which foods in nature treat your different body organs.
- Water: learn which is the best water to drink. How to clean water. Correct water pH.
- Tooth Health: how to protect your teeth, make them stronger and choose the best dental options
• Guided meditation technique
• Health program information documents and nutrition guide
• Ongoing support for one month after the program
Ultimate Herbal Retreat Program price (all-inclusive package with everything above included)
7 Day = thb 95,000 per person 14 Day = thb 180,000 per person
Prices includes all taxes. There is nothing else to pay. Currency converter
We accept Amex, Visa, Mastercard, bank transfer and cash (any currency). We do not charge 3.5% fee when using a credit card to pay.
Book online or make an enquiry. Or email info@thesourcesamui.com
Need help ? chat with us now (live chat)
The Source Herbal Detox Centre (map) is in central Lamai (south east of the island)


Programs: DETOX • WEIGHT LOSS • ULTIMATE DETOX
The Source Herbal Detox, 179 Moo 4, Lamai, Maret, Ko Samui, Surat Thani 84310, Thailand Ph: 089-0679-856 +66-89-0679-856
© 2013 - 2018 The Source Samui