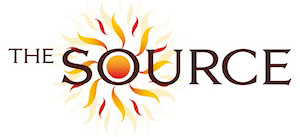 Transform your health, Transform your life
Detox To Go
Buy our award-winning Master Herbal Program and do it anywhere, at any time.
Do it here on Koh Samui, or take it back home with you.
Doing a detox program already? - add in our powerful formulas to make your program even more effective.
We ship worldwide
Choose Weight Loss or Ultimate Detox program
for 7 or 14 days
7 Days from THB 16,000
• The program is simple and easy to do
- take the herbal formulas in the morning and again at night
- choose what to eat or drink each day from our Detox Diet suggestions
• You can do this program with no interuption to your normal daily life too
• No colonics are required, use our superior Flow intestinal formula instead
Detox To Go program includes:
• The set of 10 Master Herbal formulas (a combination of syrups, tinctures and capsules)
• Full instructions & nutritional information documents
• Detox diet plan (our time proven options with instructions, plus our unique juice fast protocol)
• Health consultation with The Source Herbalist
• Full support during your program at our detox centre or via online/email
'Samui's' best detox' - Lifestyle Magazine 2016
"Our favourite Detox Centre" - TATLER 2015
"Recommended" - World's Best Detox Resorts - VOGUE 2014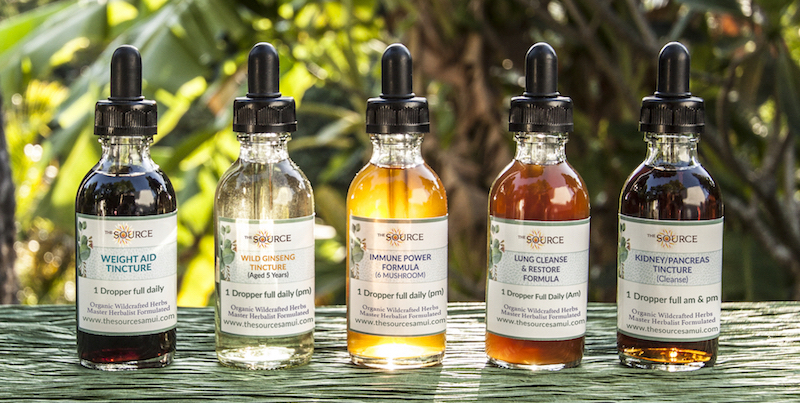 Detox To Go WEIGHT LOSS Program
Program benefits and results:
Cleanses, detoxifies, repairs and rebuilds the body organs. Reduces excess body weight naturally and safely.
- eliminates parasites and Candida throughout the whole body - cleanses and restores the intestinal tract and colon
- re-establishes probiotic flora in the intestinal tract and colon - cleanses toxins from the body's organs and cells
- provides all-natural vitamins and minerals for the body - reduces weight (2-5 kgs/4-13 lbs average in 7 days)
- removes heavy metals (mercury, lead, aluminium etc.) - restores the pH of the body (acid/alkaline balance)
- increases energy levels during and after the program - improves circulation-one of the keys to good health
- reduces cravings for unhealthy foods during and after the program - reduces bad cholesterol
- no colonics needed, use our superior intestinal formula Flow (capsules) instead
- uses historical weight loss herbs to lose excess weight naturally, safely and quickly
- improves skin condition and the digestive system for better digestion and nutrient absorption
- ongoing weight loss even after the program has finished
Includes:
The set of 10 Master Herbal Formulas - a combination of syrups, tinctures and capsules
• Formula P (parasite and Candida formula, 33 anti-parasite herbs) - syrup
- eliminates parasites, Candida and bad bacteria throughout the whole body
- re-establishes a much healthier probiotic bacteria balance in the gut
• Flow (Intestinal cleanse and restore formula) - capsules
- a sophisticated herbal intestine and colon formula. Flow is not a laxative, it is much superior to that
- ensures daily elimination (without the need for colonics)
- cleanses and repairs the whole intestinal tract and colon
- restores proper bacterial terrain in the colon
• Kidney Cleanse & Pancreas Cleanse Tincture - cleanses and restores both the kidneys and the pancreas
• Liver and Gallbladder Cleanse (syrup) - cleanses and restores the liver and gallbladder
• Thyroid Restore Formula - Natural Iodine, Blood Purifier & Herbal Iron (a 3-in-1 formula) - syrup
- improves the thyroid function, cleanses the bloodstream, and provides natural iron for the body
• Heavy Metals Detox Formula (Yarrow Tea) – detoxifies heavy metals out of the body slowly and safely
• Virus Eliminator (Olive Leaf) - anti virus (added in to every formula)
• Bacteria and Fungal Eliminator (Wild Oregano oil) - anti fungus and yeast (added in to every formula)
• Men's Herbal Formula or Women's Herbal Formula - for mens/women's general health and reproductive health
• Natural Hormone Herbal Formula (Men's/Women's) - natural 'pre-cursor' hormone herbs to restore the body's hormonal
system safely
• Immune Power Tincture - the famous 6 medicinal mushrooms in one formula to boost the immune system
• Weight Balance Formula (100 herbs) - historical herbs that help the body to lose excess weight safely and quickly
See the herbal ingredients in the formulas here
Detox To Go ULTIMATE DETOX Program
Includes all the same 10 formulas as the Weight Loss program above except:
• Weight Balance Formula (100 herbs)
Instead it has:
• The Lung Cleanse and Restore Formula (tincture) -
Cleanses and repairs the lungs using the two famous lung herbs Mullein and Lobelia. Helps to stop smoking also.
Detox To Go program prices here
Weight Loss or Ultimate Detox Program
7 Days – Thai Baht thb 16,000 • 14 Days – thb 26,000
For 21 or 28 Days please enquire. Currency converter
All prices include all taxes. We accept Amex, Visa, Mastercard, bank transfer and cash (local or foreign currency)
Not included in the Detox To Go program: foods, fruits or juices
Start your journey to better health and vitality today...
Where To Buy
On Koh Samui Island: Buy the Detox To Go program at The Source Herbal Detox Centre in Lamai
Or email info@TheSourceSamui.com or call 089 0679 856 (+66 89 0679 856)
The Source Herbal Detox Centre is in Lamai (south east corner of the island) map
From another country: We ship worldwide Buy now for delivery or email info@TheSourceSamui.com
Shipping cost (Thailand Post EMS Express worldwide with online tracking): approx thb 1,000-2,500 per country
Free shipping within Thailand.
Detox To Go – do it anywhere at any time, in your own accommodation, or take it back home with you.
Doing a detox program already ? - add in our powerfull formulas for a great boost to your program
Read our detox FAQ's
here
Master Herbal Beach Program
Master Herbal Detox & Weight Loss Program at the beach. An 'all-inclusive' program.
Two program choices: Master Herbal Beach Program or Ultimate Herbal Beach Program
See Our Herbal Formulas for an explanation of each formula and it's ingredients
See Body Systems Treated for the benefit to each body organ system
The Source Herbal Detox Retreat, 179 Moo 4, Lamai Beach, Maret, Ko Samui, Surat Thani 84310, Thailand Ph: 0890679856 +66890679856
© 2013 - 2019 The Source Samui